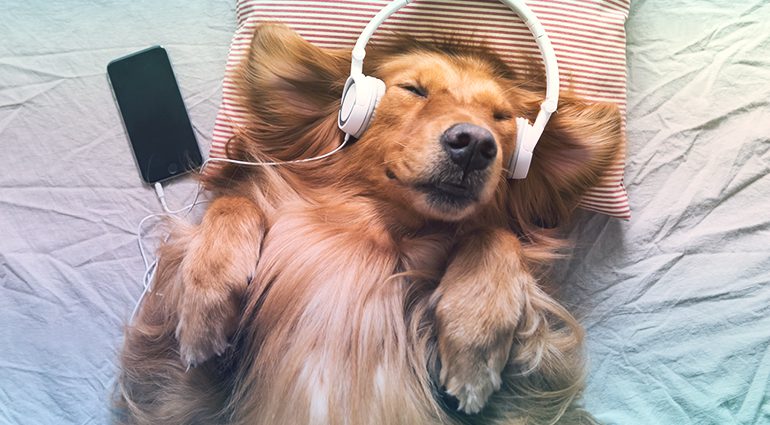 Best ways to pamper your dog
It's not always a fancy dog bed or a full spa day that is considered the best way of pampering. There are many ways to pamper your dog, which are pocket friendly, and you will enjoy doing them. What your pet values the most is your love and attention, not your money.
If you are wondering what you could do to pamper your pet, then don't worry. We got you covered. Here are some best ways to pamper your dog, making your pups feel great and eventually strengthening your bond.
Give your dog a treat



Who doesn't love to enjoy a tasty treat occasionally? The same thing goes for our pets. Getting the same food now and then looks like a chore to your little companion, and it can be pretty upsetting.
Giving them something delicious they love to eat can be a great way to make them feel loved. If you don't know what food your dog likes the most, you can try giving them different food simultaneously. The more food they head towards, the more they will help you understand what they want.
You can also take your dog to the pet bakeries so they can have a good treat. Watching your dog eat these creative, natural, and healthy treats will give you the pleasure of seeing your dog enjoy the treat.
Another way to treat your dog is something homemade. It will make them feel special and be fun and easy. Cooking something by yourself can be a great way, but always take care of your dog's dietary needs. Avoid overfeeding your dog, as it can upset their stomach.
Gift your dog some toys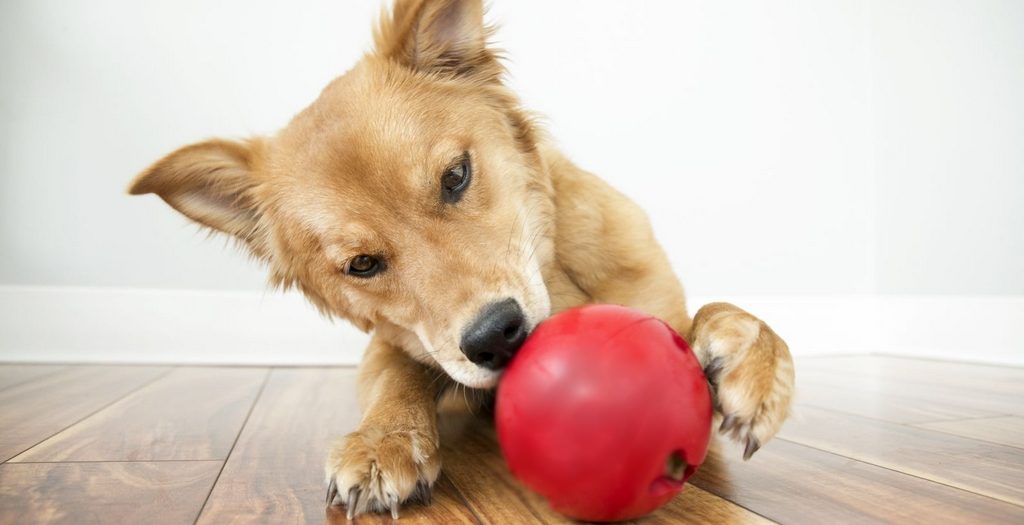 Every pet loves to play with toys, whether they will be DIY or market made. Toys are a great way to keep your pet active and engaged in a fun way as they provide mental stimulation and make your pet happy and healthy. A wide range of designer toys is available in the market if you want to spoil your dog on another level.
If you don't like the idea of ready-made toys, you can design toys that your pet will love. You can check google or Pinterest to see some pictures of DIY toys. Whether you choose a complicated or more uncomplicated toy you want to give your dog is your choice. You can show your creativity to your little pup and ask for their help to engage them in this fun activity.
Buy your dog some new clothes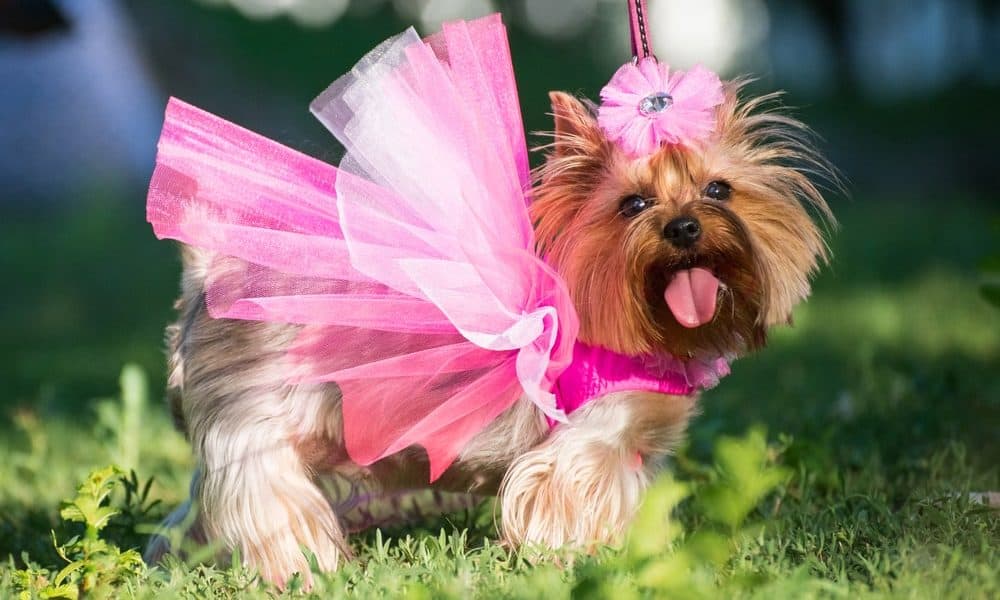 Don't you want your dog to look fancy? There are many options in the market, ranging from bandanas to hoodies. You can try luxury clothing for your dog and give him a new look that it will adore. Doggy Blvd is a great website to find trendy and luxurious clothes for your dog. You can find a variety of hoodies and leash sets with monograms for your dog. Your dog deserves to look fashionable, and Doggy Blvd ensures you get the best drip.
You can monograph your dog's name and phone numbers on their collars if they get lost.
You can try new clothes for your pets based on the seasons, as in summers you can give them cotton shirts or in winter sweaters are a great way to protect them from the chilled winds and make them cozy.
Give them massages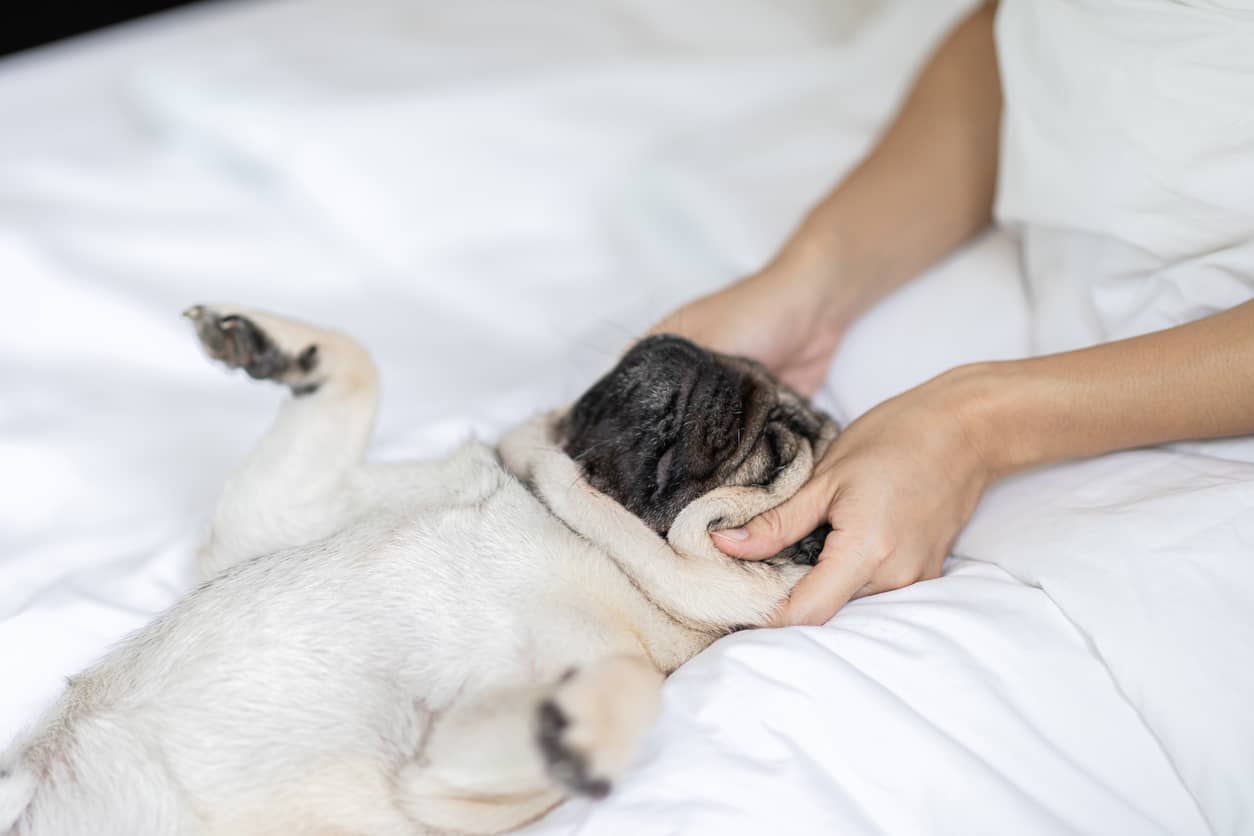 Giving your dog a good massage will be a great way to pamper him. Getting a massage from a person he loves the most will make them feel special.
The massage will calm the nerves and relieve the stiffness and soreness. Massage will work great for old dogs that suffer from arthritis. But if your dog doesn't like the idea of massage, you can give it an excellent brushing instead.
You can try to learn some massaging techniques to give your dog a spa-level massage which will make him relax and will eventually strengthen the bond you share with your dog.
Groom them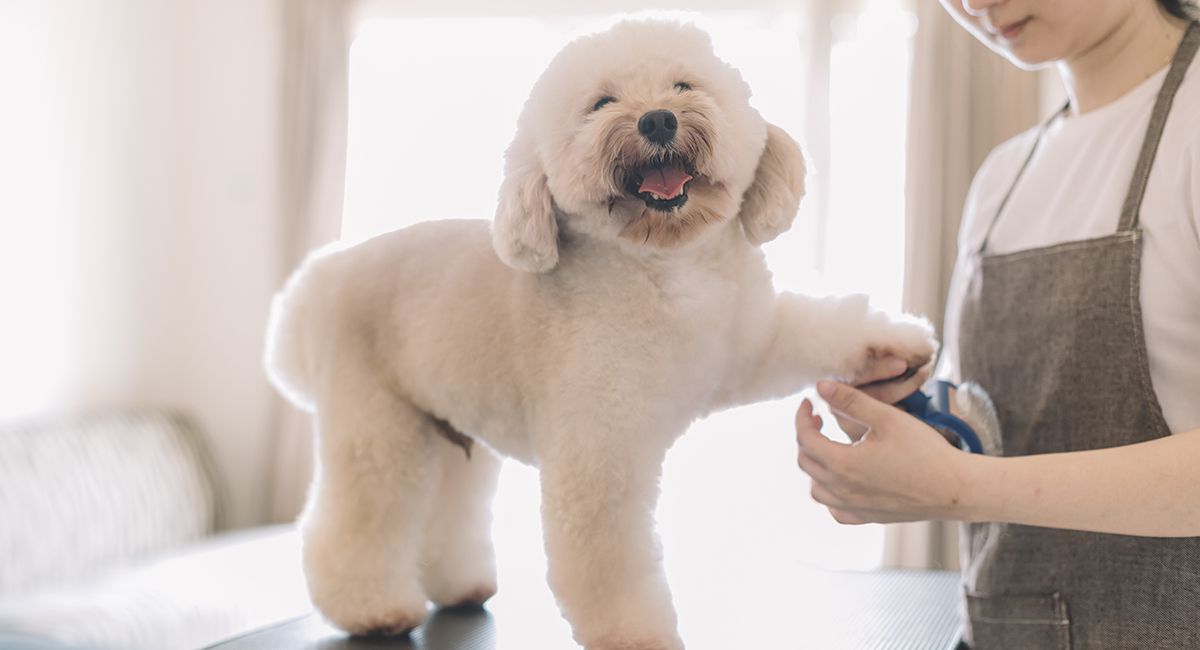 Grooming can be the best way to pamper your dog and show some extra affection to keep them happy. It will not only make him clean but will also make your pet smell nicer and prevent your pup from infections.
Brushing his teeth daily and cleaning the spots will help keep your pup clean and healthy.
If your pup is a bit smelly, then you can give your dog a nice warm bath to make him smell good and clean his fur. Use a gentle shampoo that will not irritate or harm your little companion.
Play games with your dog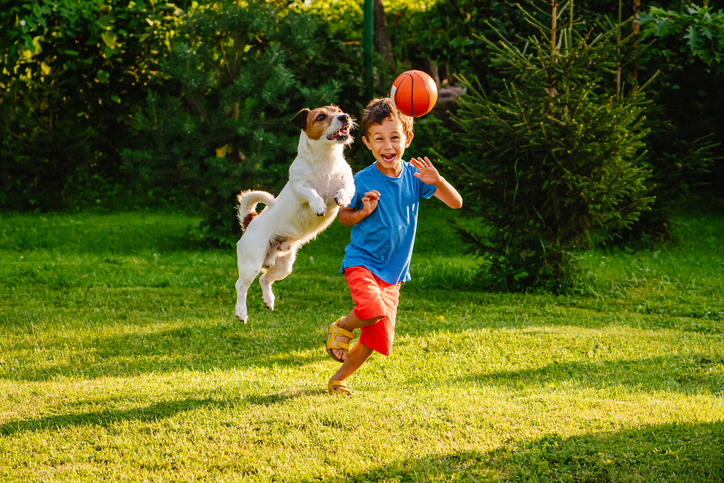 Taking your dog on a nice trip, even to the park or outdoors, can make him feel great. There will be new sights and smells that will keep your dog engaged and entertained.
Irrespective of your dog's breed, it will be a great way to show your love by having a little playtime with your pup. Dogs love to play, and it will be best if you play with them. You can play games with your dog to keep them active and healthy, and the games can be hidden and seek or catch the ball.
If you don't have the time to take your dog to the park, then you can make your backyard their playground by clearing the grass and thorny plants that can be dangerous for your dogs. It will be the best way to have fun with your pup by simply going to your backyard and playing games with the puppy.
The Bottom Line
So, that's it. All these ways will surely bring a smile to that adorable cute face of your little pet with a wagging tail and make it feel completely loved.
All these ways will eventually help you by strengthening your bond with your persistent companion who always greets you when you come home from a long exhausting day at your doorstep.